Eastern Pennsylvania pastor joins Everence
Leonard Dow recently joined Everence as Stewardship and Development Specialist.
Dow was most recently pastor of Oxford Circle Mennonite Church, Philadelphia, and chairman of the board of Oxford Circle Christian Development Association. He worked in the banking industry for 12 years – with Univest and United Bank of Philadelphia – before joining the ministry in 1999. He's a former member of the board of directors for Everence Federal Credit Union.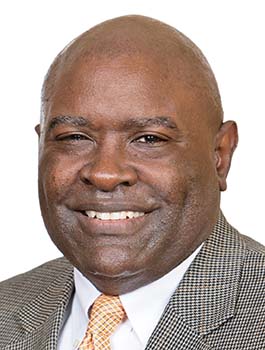 "We're happy to welcome Leonard to Everence," said Rod Diller, Senior Vice President of Sales and Distribution. "He is helping us develop and implement strategies to serve urban churches that align with our mission of helping people make financial decisions based on their faith and values. I have no doubt that Leonard will bring vision, passion and creativity to his new role."
Dow earned a bachelor's degree in business administration from Eastern Mennonite University, Harrisonburg, Virginia, and attended Palmer Theological Seminary.