Tyler Brown, Mount Vernon Nazarene University '22
Financial Planning Intern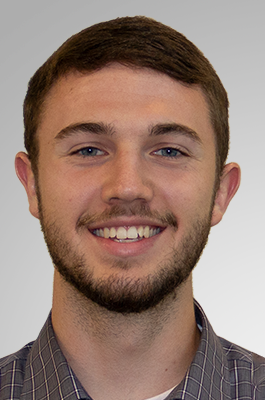 Tyler Brown will graduate from
Mount Vernon Nazarene University
in 2022 with a degree in mathematics and minors in financial planning and psychology. During the summer of 2021, he's working as a Financial Planning Intern at the Everence headquarters in Goshen.
What are you doing in your internship?
I sit in on financial planner meetings alongside Barry Stoltzfus and Shawn Persing, discussing our clients' financial plans and various financial topics. I also create and manage reports for Holsitiplan, a new software we are implementing with our planners, to use with our clients to help them better understand their tax situation.
What have you liked the most about your internship?
I enjoy being able to interact with our planners and obtain real-life experience outside a classroom setting. I have also enjoyed the many positive interactions with other Everence employees.
What is the most valuable thing you've learned through your internship?
One of the most valuable things that I have learned during my internship is that you don't have to know everything because you have a community of co-workers who are learning alongside you. At Everence, there is a large bank of knowledge to learn from and grow.
What do you enjoy doing outside of your internship?
My favorite pastime is spending time with friends; however, my summer typically consists of lots of spike ball, hiking, and anything outdoors.
What advice would you give other students interested in interning at Everence?
Just go for it. The experience you will gain here is of infinite worth; you'll also be learning alongside a Christ-like community. Not only will it prepare you for your future, but you will establish meaningful relationships. There is nothing to lose!