Anthony McClimon, Grace College '22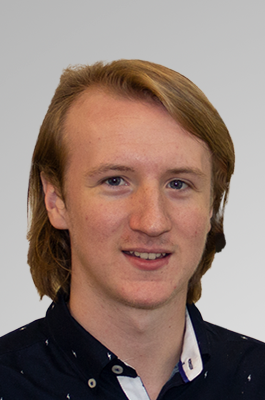 Anthony will graduate from Grace College in 2022, majoring in management of information systems. He's working at the Everence headquarters in Goshen in the summer of 2021 as an IT Help Desk Intern.
What are you doing in your internship?
I have been working with the IT inventory system: cleaning it out and correcting issues. I also worked on user support tickets, allowing me to learn a variety of new technical skills that will be helpful in the future and interact with other Everence employees. The biggest project I worked on during my internship was transferring users to new laptops from outdated models. This project allowed me to gain experience with various computer programs, different security measures, and networking.
What have you liked the most about your internship?
I have enjoyed getting to know and learn from others working in the IT User Support team; we accomplish a lot while still having time to laugh and have fun. I also enjoyed the intern speaker series; I enjoyed learning about the various aspects of Everence and had a great time connecting with the individuals who spoke, run the intern program, and the other interns.
What is the most valuable thing you've learned through your internship?
The most valuable thing I have learned is being willing to learn new things will help me grow my technical abilities and relational skills.
What do you enjoy doing outside of your internship?
Outside of my internship, I enjoy playing sports, video games, or board games. I go on walks or bike rides and do almost anything if I can do with friends or family. I also really enjoy traveling and learning/playing instruments.
What advice would you give other students interested in interning at Everence?
If you get the opportunity, take it. This internship has helped me focus on my career goals and taught me a lot. It is also imperative to talk to different employees, learn about their lives and what they do since it may spark a new interest or open doors for your future. Do not view it only as an internship but as an opportunity to grow, learn, and create connections.