Everence Charitable Services Half-Day Workshop
Join us for the Everence Charitable Services Half-day Workshop
The Eden Resort,
Presidential Room
222 Eden Rd
Lancaster, PA 17601
Featuring an exclusive live webinar with Russell James, J.D., Ph.D., CFP®.
"Top 10 legacy fundraising strategies from scientific research"
Everence is convening a dynamic half-day workshop of leading-edge research and strategies for successful planned gifts fundraising.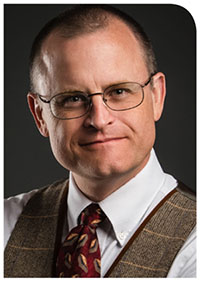 The workshop features a live webinar with Russell James, J.D., Ph.D. CFP®, Professor of Charitable Financial Planning at Texas Tech University, who draws from scientific research to offer innovative approaches to marketing planned gifts.
The workshop also includes an interactive planned giving resource session led by Nikki Shingle, Regional Director of Everence Central Penn, and Randy Nyce, Stewardship Consultant.
Thursday, June 20, 2019
8 a.m. – 1 p.m.
(continental breakfast and lunch included)
A $15 nonrefundable registration fee will be collected at the time of registration.

For questions, call Michelle Newswanger at (717) 653-6662.