Everence Stewardship University
Workshops for everyone focused on holistic stewardship
Calvary Church
1051 Landis Valley Road
Lancaster, PA 17601
Event registration will open in December 2021.
Stewardship University 2022
Celebrating 20 years of stewardship education
Join us at Stewardship University, where you'll discover the solutions you need to live a God-honoring life of holistic stewardship. You'll find ideas and insight into using your time, talents, money, health and relationships God has given you can enhance and deepen your faith, drawing you nearer to God. And you'll meet presenters and participants who care about stewarding God's gifts.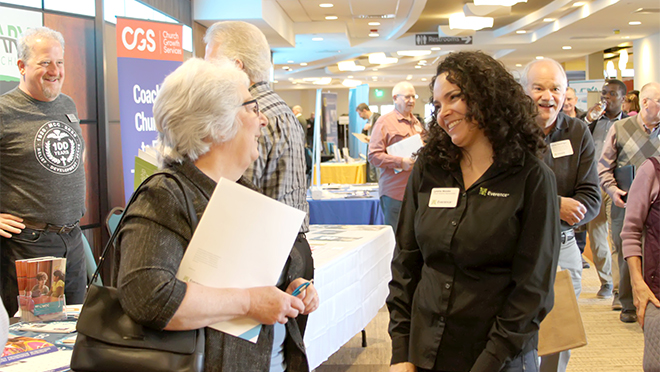 What to expect:
More than 30 workshops that focus on holistic stewardship
Practical, useful, relevant information
A wide variety of workshops to choose from
A biblical, Christ-centered focus
Opportunities to meet others who care about stewardship
The schedule:
8-8:30 a.m. - Registration
8:30-9:20 a.m. - Workshop and keynote
9:30-10:45 a.m. - Workshop A
11 a.m.-12:15 a.m. - Workshop B
12:15-1:15 p.m. - Lunch
1:30-2:45 p.m. - Workshop C
For more information, contact Lynette Morales, Stewardship Consultant, at 717-394-0769.