Northeast Ohio celebrates stewardship
Stewardship Leaders Appreciation Celebration events continue across the country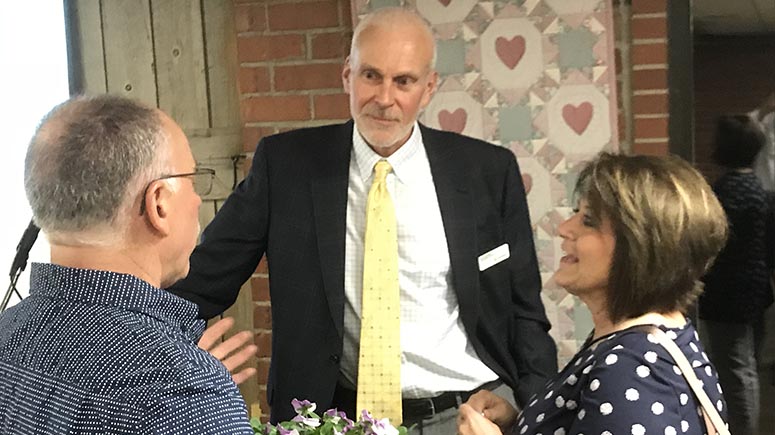 On Tuesday, April 9, about 80 pastors, advocates, church leaders and Everence team members gathered at The Barn Restaurant in Smithville, Ohio, for the annual Stewardship Leaders Appreciation Celebration (SLAC) in northeast Ohio.
The evening began with a welcome and introduction from Stewardship Consultant Bruce Breckbill. After the Amish-style meal, musical entertainment was provided by local musician Tim Shue, along with his daughters, Harper and Sommer.
Darin Nissley, Director of The Lighthouse Ministries in Canton, Ohio, shared a bit about the impact that Everence Sharing Fund dollars had on a young woman and her family in their community.
Additionally, the Everence Senior Leadership Team was well represented by President and CEO Ken Hochstetler, as well as Vice President of Marketing Madalyn Metzger in attendance. They spent time sharing several Everence products and initiatives with the group, including highlighting the upcoming urban initiatives in Philadelphia.
The evening ended with the recognition of the 2-Star and 3-Star advocates in attendance, and a special thank you to the Stewardship Consultants and the rest of the northeast Ohio team who helped to make this a very successful and fun evening.
Everence Stewardship Consultants work with church and community leaders by providing encouragement, resources and a commitment to supporting stewardship ministry in a number of communities across the country.