Mortgages
Everence Federal Credit Union offers a wide range of fixed-rate and adjustable-rate mortgages.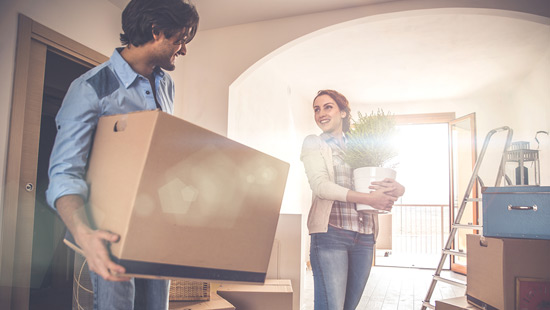 Mortgage options
Choose your mortgage type
Everence Federal Credit Union offers adjustable-rate and fixed-rate mortgages to serve your needs, with terms up to 30 years.
Adjustable-rate mortgages
Low closing costs
Borrow up to 90% of the value of the property
5/1, 5/5, 7/1 and 10/10 adjustable-rate mortgage rates are indexed from Wall Street Journal Prime
Property types
We work with conforming, nonconforming and nonconventional properties
Flexible underwriting
We understand that each borrower and every loan is unique
Stated assets
For most requests, we do not verify assets other than the value of the property
No credit score
We use many forms of nontraditional credit references
Servicing
Everence Federal Credit Union does its own loan servicing, which allows for flexibility in term, payment options and other factors
Insurance requirements
We accept all forms of Amish Aid and Mutual Aid policies
Fixed-rate mortgages
Borrow up to 80% of the value of the property
Ideal for conventional properties or small residential investment properties
Competitively priced conventional interest rate products
Standardized residential mortgage documents and underwriting criteria allow for broader financial options
No pre-payment penalties
Taxes and insurance can be included in mortgage payment through an escrow account
Modular homes accepted
Unique options possible for each loan
rates
Mortgage rates
| Mortgage rates | As low as1 |
| --- | --- |
| 5/1 ARM | 3.250% |
| 5/5 ARM | 3.750% |
| 7/1 ARM | 3.750% |
| 10/10 ARM | 4.250% |
| 15 year fixed-rate mortgage | 3.250% |
| 30 year fixed-rate mortgage | 3.875% |
Apply for a mortgage
You can apply online for a fixed-rate or adjustable-rate mortgage.
Apply online Check loan status
Visit or call your local office for more information and assistance with selecting the right type of mortgage for you.
Everence Federal Credit Union
Calculate
Calculate what your monthly payments may look like
Information and interactive calculators are made available to you as self-help tools for your independent use and are not intended to provide investment advice. We cannot and do not guarantee their applicability or accuracy in regard to your individual circumstances. All examples are hypothetical and are for illustrative purposes. We encourage you to seek personalized advice from qualified professionals regarding all personal finance issues.
Disclosure
Everence Federal Credit Union, NMLS #403410
1 Real estate loan rate: not quoted as APR; discount points and closing costs may be applicable. All rates are subject to credit score, loan program, loan-to-value ratio and property type.