Emerson Lesher named chair of Everence Board of Directors
Board also expresses thanks to outgoing directors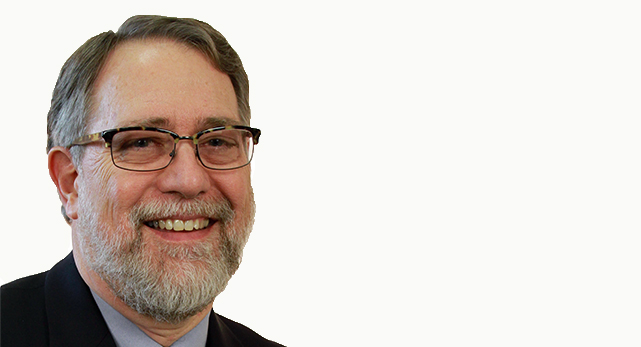 GOSHEN, Indiana – Dr. Emerson L. Lesher has been appointed by his peers to serve as the chair of the Everence® Board of Directors. He will lead the Board along with 11 other directors. Lesher's term became effective on Jan. 1, 2020.

The Everence Board of Directors provides mission oversight to Everence and its fraternal benefits affiliate, Everence Association Inc. The organization serves more than 77,000 members and more than 30 church denominations, helping members integrate their faith and values with their financial decisions.

"I am pleased to welcome Emerson Lesher as our new Board chair," said Kenneth D. Hochstetler, President and Chief Executive Officer of Everence. "His wealth of experience, dedication to stewardship, and commitment to our members will serve Everence well as we actively reach toward new horizons."

Lesher, of Mechanicsburg, Pennsylvania, joined the Everence Board of Directors in June 2018. In his professional life, he serves as President and Founder of Lesher Consulting and also an Associate for MHS Consulting, supporting organizations in advancing their strategic direction and organizational health. He also sits on the boards for Messiah College, Heeding God's Call to End Gun Violence, the Brethren in Christ Historical Society, and other nonprofit organizations. Previously, Lesher served as Senior Vice President for Mennonite Health Services, Chief Executive Officer for Messiah Lifeways and Senior Psychologist at Philhaven Behavioral Health.

"Everence provides unique and needed services to the wider Anabaptist community and beyond," said Lesher. "Helping persons be faithful stewards of their finances is an important mission, and I am honored to step into the role of Board chair. I trust that my service can help advance the organization's work."

Two directors retire from board
Due to term limits, Duane Oswald of Fresno, California, and Larry Nikkel of Wichita, Kansas, retired from the Board of Directors at the end of 2019. Both joined the Everence Board in January 2008. Oswald served as chair from 2011 to 2019 – the longest-serving chair in the Everence Board of Directors history.
"We deeply appreciate the many contributions of our directors over the years," said Hochstetler. "As we move into 2020, we look forward to working with our board as we continue to help Everence members on their unique financial stewardship journeys.
For more information about the Everence Board of Directors, visit
everence.com/leadership
.
About Everence
Everence helps individuals, organizations and congregations integrate finances with faith through a national team of professionals. Everence offers banking, insurance and financial services with community benefits and stewardship education. To learn more, visit
everence.com
or call (800) 348-7468.