Addison Peters, Franklin & Marshall College '21
Banking Operations Support Intern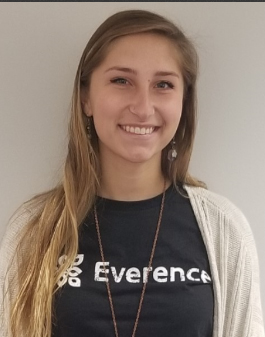 Addison Peters will graduate form Franklin and Marshall College in 2021 with degrees in Business and Public Policy. During the summer of 2019, she worked in Lancaster, Pennsylvania, for the national branch of the credit union.
What are you doing in your internship?
I do daily operations within the credit union. I act as administrator for our bill pay site as well as processing/working with members regarding returned deposit items, posting mail, and processing member servicing requests. Additionally, I spent part of my summer working on an intranet project to help smooth the transition for employees has we decommission the intranet.
What have you liked most about your internship?
I've enjoyed working with all the women in the national branch. Having a team and support system that large creates a fantastic work environment that I am so sad to leave.
What is the most valuable thing you've learned through your internship?
Communication – sometimes you have to make uncomfortable phone calls or emails, and it has been incredibly important for me to learn the best ways to navigate those situations.