Kristin Troyer, Goshen College '19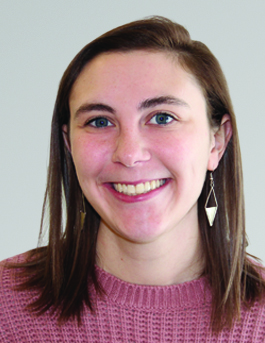 Kristin Troyer is a 2019 graduate of Goshen College with a degree in public relations. Kristin started her internship at the Everence headquarters in Goshen during the spring 2019 semester and worked through the summer. She has accepted the full-time position of Writer/Designer at Everence beginning this fall.
What are you doing in your internship?
As the content marketing intern, I assist the various marketing managers with a variety of tasks like writing articles or updating pages and events on the website. I've also helped write social media posts and supported national events like Youth Savings Week.
What have you liked most about your internship?
I feel like the tasks I'm given match up well with the skills I have, and it's very satisfying to be able to successfully complete tasks and work through problems independently.
What is the most valuable thing you've learned throughout your internship?
Coming into this position, I didn't know much about credit unions or financial services. As I worked here and learned more, I realized that Everence does so much more than I realized and that the information going out to clients could be a resource to me as well.