Christin Li, Cornell University 2021
Environmental Impact Investing Intern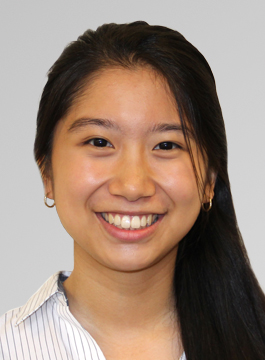 Christin Li will graduate from Cornell University in 2021 with a degree in Applied Economics and Management. She worked at the Everence headquarters in Goshen during the summer of 2019.
What are you doing in your internship?
As the Environmental Impact Investing Intern, I've mainly been doing a lot of research on the impact bonds Praxis has in their fund, working on researching shareholder advocacy actions, proxy voting guidelines for different funds in the SRI industry and helping out with comparing impact reports for different funds.
What have you liked the most about your internship?
The people – my co-workers are so kind and inclusive. Everyone seems to be friendly with one another and care for each other. People actually put in the effort to explain the background behind certain things they talk about, include you in the conversation, ask you if you have any questions and share about their personal lives. It's just such a comfortable and family-like atmosphere, and I really love it here.
What is the most valuable thing you've learned through your internship?
It's amazing how Everence integrates faith and finance by providing products that allow people to use faith-based criteria and values to make good financial decisions that benefit people and communities. It inspires me to also seek to continue connecting faith, finance, and positive impact in whatever I do in the future with my career and passions.