Khampha Stempel, Goshen College 2021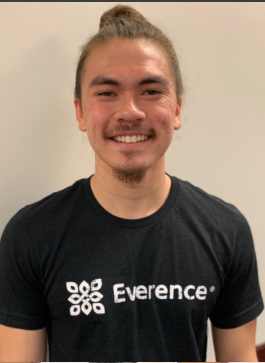 Khampha Stempel will graduate from Goshen College in 2021 with a degree in business. During the summer of 2019, he worked in the Harrisonburg, Virginia, office.
What are you doing in your internship?
My position has included supporting the financial advisors and managing director in various capacities.
What have you liked the most about your internship?
With my internship at Everence, I have had the opportunities to have conversations that has benefited my understanding of Everence along with topics surrounding business.
What is the most valuable thing you've learned through your internship?
Be willing to ask questions and have fun with the folks I work with. Asking questions and having fun provides the opportunity to learn and connect with the community I am in.