Grace Logan, Indiana University South Bend '22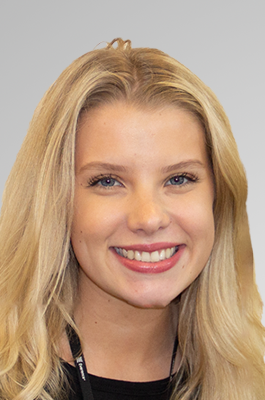 Grace Logan will graduate from Indiana University South Bend in 2022 with a degree in public relations. Grace is working at the Everence headquarters in Goshen during the summer of 2021 as a Michiana PR Intern.
What are you doing in your internship?
In my internship, I am helping plan Youth Savings Week and Everence participation in the Elkhart County 4-H Fair. I am writing and updating staff biographies, writing articles, creating social media outlines to post, assisting and helping Audrey Miller and Allison Schrock Pletcher with anything related to writing and marketing.
What have you liked the most about your internship?
I appreciate the hands-on experience I have gained while interning. My internship gave me a peek into what a future career could look like in public relations and at Everence. I also enjoyed the work environment at Everence. Everence has implemented a very positive and friendly environment for its employees.
What is the most valuable thing you've learned through your internship?
One of the most valuable things I've learned through my internship is the importance of connections within the community and the company. If you build connections with people, it can create a smoother path down the road. You never know where life may take you and having connections can be highly beneficial.
What do you enjoy doing outside of your internship?
Outside of my internship, I enjoy spending time with my family, playing volleyball with friends, walking my dog with my boyfriend, reading, yoga, and being a part-time makeup artist on the side.
What advice would you give other students interested in interning at Everence?
I would encourage students to consider the elements Everence has to offer. Everence offers a healthy work environment, growth opportunities within the company, as well as faith-based values. If these are crucial aspects that you want to have in your future career, I encourage students to consider interning at this company. An internship at Everence is highly beneficial to your future!