Khampha Stempel, Arizona State University '23
Praxis Investment Services Intern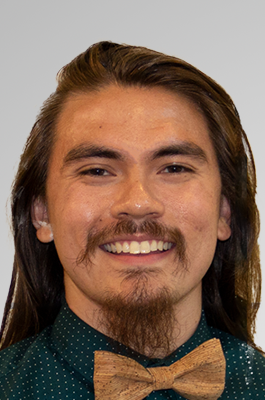 Khampha Stempel graduated from Goshen College in 2021 with a degree in sustainability management and a minor in global economics. He is attending Arizona State University for a master's in sustainability. During the summer of 2021, he's working as a Praxis Investment Services Intern at the Everence headquarters in Goshen.
What are you doing in your internship?
Broadly, I am exploring and completing assignments connected to the intersections between sustainability and investing within Everence and Praxis Mutual Funds operations. Projects include rating the sustainability of mutual funds in SRI portfolios, collaborating with the Center for Sustainable Climate Solutions (CSCS), encouraging the importance of sustainability in the Mennonite context, researching community development financial institutions' (CDFIs) responses to environmental justice through actions and missions to achieve economic justice.
What have you liked the most about your internship?
I enjoy having the opportunity to research topics related to sustainability and social/environmental justice, eventually writing and presenting about them.
What is the most valuable thing you've learned through your internship?
Bond funds. Creditors and credit ratings become so important before bonds are issued. Many community development funds face the barrier of not receiving credit ratings because of the lack of public and private investment interest.
What do you enjoy doing outside of your internship?
Exercising, reading (some book recommendations: How to Raise a Feminist Son by Sonora Jha, #Churchtoo by Emily Joy Allison, Strangers in Their Own Land by Arlie Russell Hochschild), golfing, listening to music and podcasts, enjoying a Hazy IPA with friends at Goshen Brewing Company, watching baseball and golf, and preparing to move to Arizona!
What advice would you give other students interested in interning at Everence?
Have fun, ask questions, challenge, and be challenged on internal and external systems that you think are inefficient and inequitable.