Levi Moody, James Madison University '23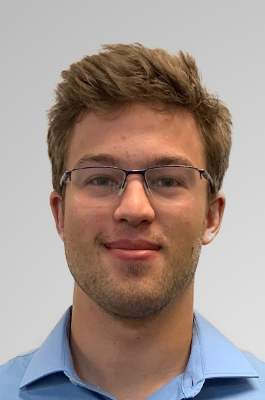 Levi Moody will graduate from James Madison University in 2023 with a degree in Computer Information Systems. During the summer of 2021, he worked in the Harrisonburg, Virginia, office as a Sales Support Intern.
What are you doing in your internship?
In my internship, I am supporting the success of Everence's financial advisors. I help assist the advisors in their communications and interactions with clients, which lead to greater client satisfaction and growth in sales.
What have you liked the most about your internship?
I have enjoyed interacting with everyone in the office. The Everence financial advisors are very willing to teach me about their roles and help me better understand Everence. They have fed my curiosity and are caring for me as an intern. I have also enjoyed the interactions with customers and enjoy being able to help clients find help for their financial needs.
What is the most valuable thing you've learned through your internship?
I have learned to seek to understand to be understood. When talking with clients, I have learned to acquire what their needs and wants are to direct them to the appropriate source of help or consulting. Listening is crucial in my role and helps me show clients that Everence cares about them and wants to satisfy their needs.
What do you enjoy doing outside of your internship?
Outside of my internship, I enjoy spending my time doing outdoor adventure activities. Over the weekends, I enjoy biking, hiking, camping, and going on fishing trips with family. I have a great appreciation for nature and find that Harrisonburg is near beautiful areas in Virginia.
What advice would you give other students interested in interning at Everence?
My advice is to be curious about everything around you. I was able to learn about so many things by asking intentional questions. Having been curious about the business processes, I have learned about new aspects of business and professionalism in general. Everyone is more than willing to answer questions and teach you about Everence.