Veronica Quiroz, Marian University '23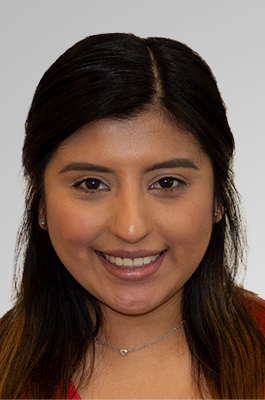 Veronica Quiroz will graduate from Marian University in 2023, majoring in marketing with a minor in Spanish for the professions. She's working at the Everence headquarters in Goshen during the summer of 2021 as a Content Marketing Intern.
What are you doing in your internship?
In my internship, I helped different marketing managers with various small projects. These small projects included writing articles, updating pages, help with email marketing, and translating pages and documents. I also had the opportunity to utilize my bilingual skills to translate pages and documents.
What have you liked the most about your internship?
I have enjoyed interacting with the employees and learning more about their jobs. Everence has been such a welcoming environment with friendly and helpful staff. I also enjoyed getting hands-on experience, which has allowed me to grow my skills outside of a classroom setting.
What is the most valuable thing you've learned through your internship?
One of the most valuable things I have learned through my internship is being open to new learning experiences. By completing several small tasks within the marketing department, I had the opportunity to learn about different areas within marketing.
What do you enjoy doing outside of your internship?
Outside of my internship, I enjoy spending time with my family, playing and going on walks with my dogs, binge-watching a good show or movie.
What advice would you give other students interested in interning at Everence?
I would encourage students to step out of their comfort zones and see what Everence has to offer. Taking an internship will help you learn so much more and apply your knowledge in a workplace setting. Not only will students be able to learn within their field of study, but they'll also be in a welcoming workplace environment.