Yusong Mu, University of Notre Dame '22
Organizational Content Management Intern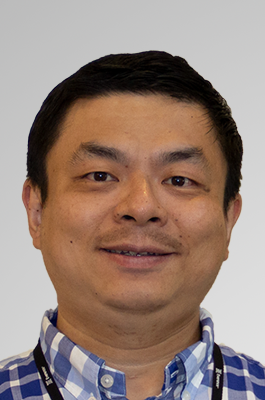 Yusong Mu will graduate from the University of Notre Dame in May 2022 with a Master of Business Administration with concentrations in corporate finance and strategy. He's working at the Everence headquarters in Goshen during the summer of 2021.
What are you doing in your internship?
I am responsible for creating a knowledge base infrastructure for Everence, enabling a streamlined repository of corporate knowledge and training resources for future usage. This project utilizes the Atlassian Confluence software and facilitates internal information sharing for multiple business units at Everence. I also support training functions for corporate accounting, as headquarters switches to a new financial system.
What have you liked the most about your internship?
The opportunities to think strategically, holistically, and creatively, and draw on my multidisciplinary knowledge and experience from project management, finance, accounting, human resources, etc., to help improve existing processes.
Also, the financial services work setting has helped me better understand and learn about the industry. I received two professional designations from the Corporate Finance Institute during my nonwork hours this summer: Financial Modeling & Valuation Analyst (FMVA) and Commercial Banking & Credit Analyst (CBCA).
What is the most valuable thing you've learned through your internship?
A solid understanding of the interrelationships between different units of a financial institution, as my projects require me to interact with, and present to, human resources, IT, managing directors, and line of business managers.
What do you enjoy doing outside of your internship?
I enjoy visiting various tourist sites along Lake Michigan and golfing with friends.
What advice would you give other students interested in interning at Everence?
Be open-minded, curious, and ask questions.